Posted on Jul 6th, 2011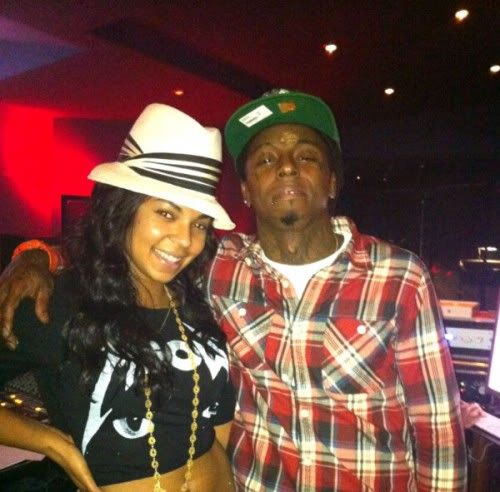 Some of your favorite celebs have been sending Twitpics and giving us an inside glimpse intot heir everyday real lives. We've got the roundup for you inside…..
Ashanti (@ashanti) and Lil' Wayne posed for a pic while in the studio working on her 5th album. Wonder what that's gonna sound like.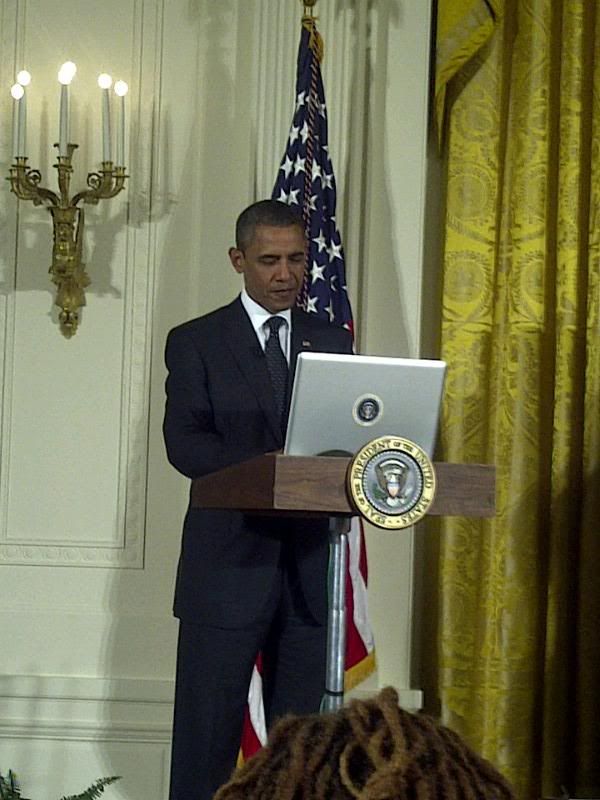 Today, President Obama conducted his first Twitter Town Hall where he answered q's of the Twitter word. He's the first Prez to do so (of course). And Rocsi from "106 & Park" is there as part of the media–and shared this pc.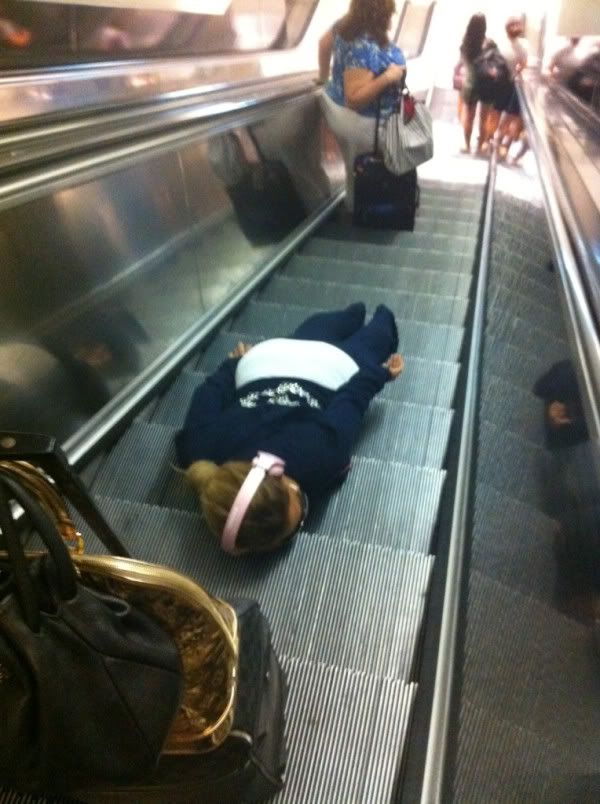 Trina (@trinarockstarr) planking in the middle of a store on an escalator. The funniest part of this is that NONE of the random people around her are looking at her crazy. As if this type of ish happens everyday.
Tyga tweeted this photo. #MaybachPlankin #Kingshit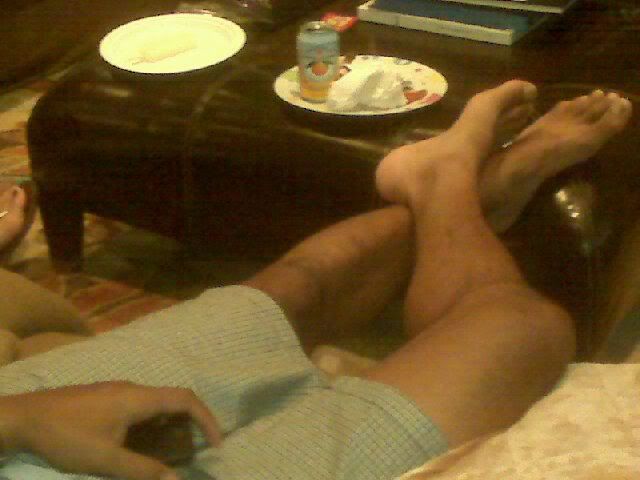 Boris Kodjoe showed off how he spent his 4th of July Holiday. Holly Robinson Peete hosted a party at her house with co-host Leah Remni, Nicole Kodjoe, and others in attendance. And Leah snapped a pic of Boris "putting his dirty feet up on Holly's ottoman."
Joe Budden (@joebudden) took this pic while out driving. #RoadTripPajamaSwag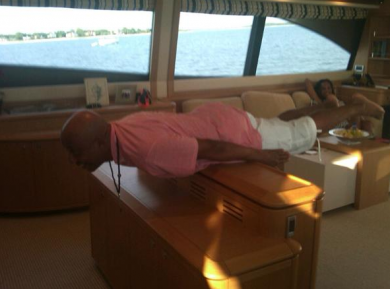 Russell Simmons (@uncleruss) planked on a yacht.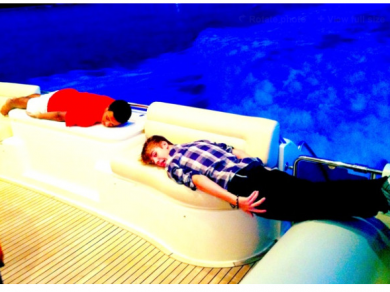 Along with Diggy Simmons (@diggy_simmons) and Justin Bieber (@justinbieber) were caught planking.
Miguel (@migmoney) said "My fans are getting hotter."
Free ( @missfree) said, "Dunkin Donuts work detail today." Is this her side job or something?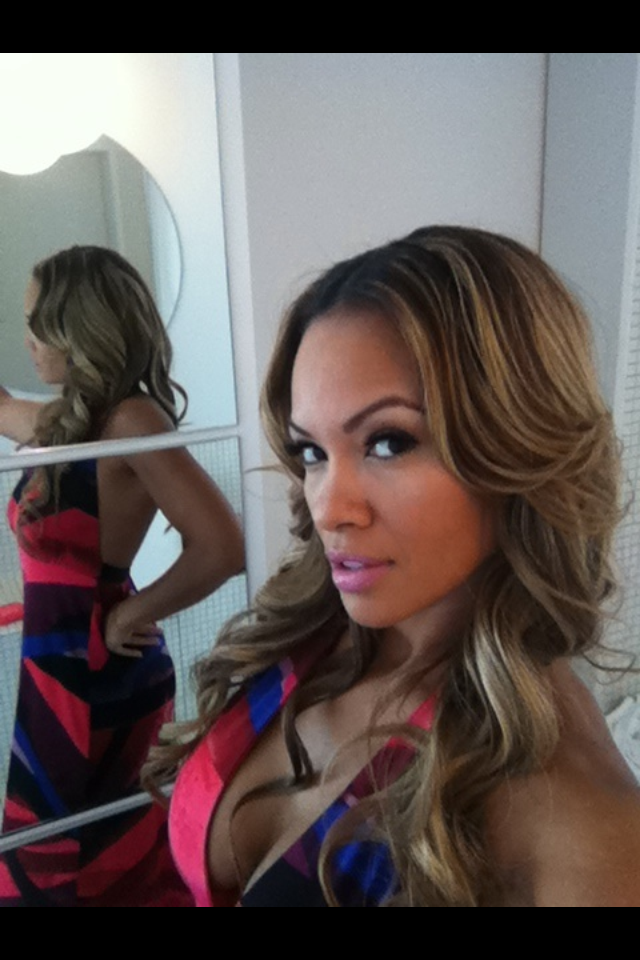 Evelyn Lozado tweeted this pic of a pretty maxi dress saying, "On my way to do interviews. Hair by @AnthonyCherry. LOVE IT"
And Coco tweeted her new bikini (@cocosworld). She said she loves her micro string and camo. Yes, clearly.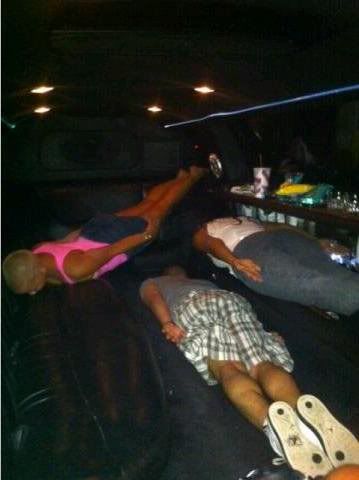 And Amber Rose (@darealamberrose) planked in a limo recently.
Aisha Tyler Aki Ross Alecia Elliott Alessandra Ambrosio Alexis Bledel
Related posts: